Introducing a Custom Paint Booth Project for CAVCO
RTT Engineered Solutions is proud to provide the design and manufacturing of paint booths for

Palm Harbor Homes

 

production facility.
Addressing the rising demand for high-quality, affordable manufactured homes, CAVCO Industries, Inc. came to RTT Engineered Solutions to assist with the expansion project of the Palm Harbor Homes production facility in Ft. Worth, Texas. The new 22,400 square foot building features a custom designed RTT open top paint booth.  
The Palm Harbor Homes paint booth location in their existing space did not meet OSHA or NFPA-33 code. Over the course of the early design phase, it became apparent that a new building was going to be the best course of action, where RTT could custom design the paint booths to fit not only the space, but the increase in demand for the Palm Harbor Homes products.  
Creativity in the paint booth design was required as the frames would need to be lifted into place with an overhead crane and lowered into the spray area.  This was due to the layout of manufacturing and the actual size of the product, resulting in a pressurized open top booth. 
"When designing spray booths around a customer's manufacturing process and part geometries, it is not always as simple as buying a more standard 'cookie cutter' booth.  This is where RTT Engineered Solutions steps ahead of our competition, offering custom, one-off solutions designed especially for our customer's needs." says Bill Van Buren, RTT Regional Sales Manager (Retired). These new paint booths now meet the latest NFPA and OSHA codes featuring full 26,000 CFM input air and 26,000 CFM filtered exhaust.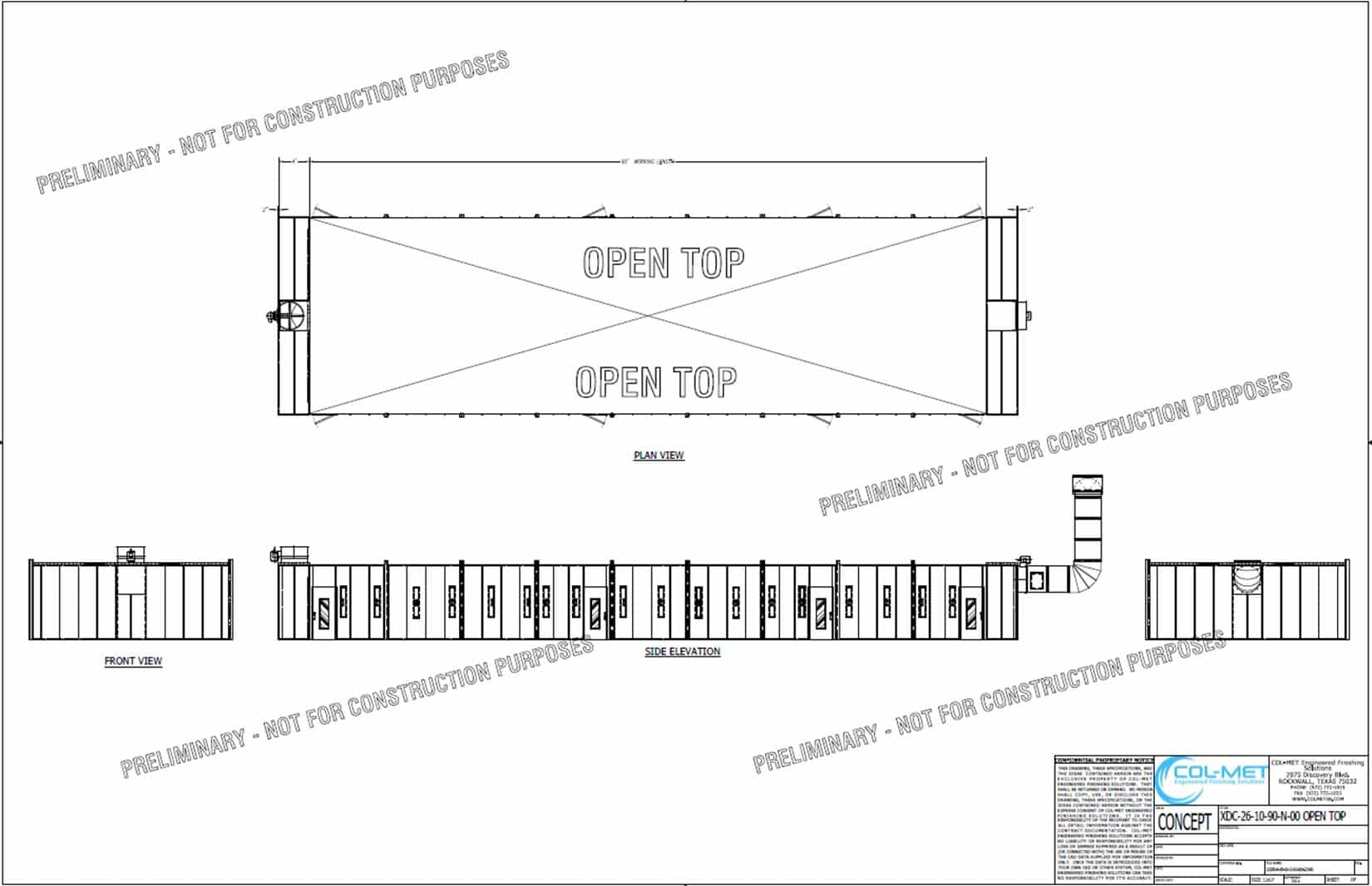 "The timing of this expansion to our production footprint could not be better," said Bill Boor, President and Chief Executive Officer at Cavco Industries. "At a time when demand for our homes is very high, we will now be able to build more with an improved capability to respond to changing customer trends. Increasing production capacity, improving working conditions and updating our homes are key to keeping up with the current demand, and this addition checks all the boxes in helping us to achieve that." 
Over the last few years, the manufactured home industry has seen customer demand for tape-and-texture home production increase. This expansion provides the basis to allow tape-and-texture production at the facility to increase significantly by adding six work stations to the production line, as well as include time needed for hand-laid floor tile. Logistically, this will also favorably allow for wall-set, rough-wire, back-panel and cabinet-set to be completed prior to roof-set. 
"These six additional stations for traditional tape-and-texture walls and ceilings will be a real game-changer toward addressing inefficiencies and improving our overall working environment for our team members," said Eric Fletemeyer, General Manager of Cavco's Fort Worth Palm Harbor Homes production facility. "Our plant will enjoy increased output, less rework, improved drying times, fewer delays and less defects – while helping to create a highly efficient and employee-friendly workplace." 
CAVCO/Palm Harbor Homes Project Photos and Video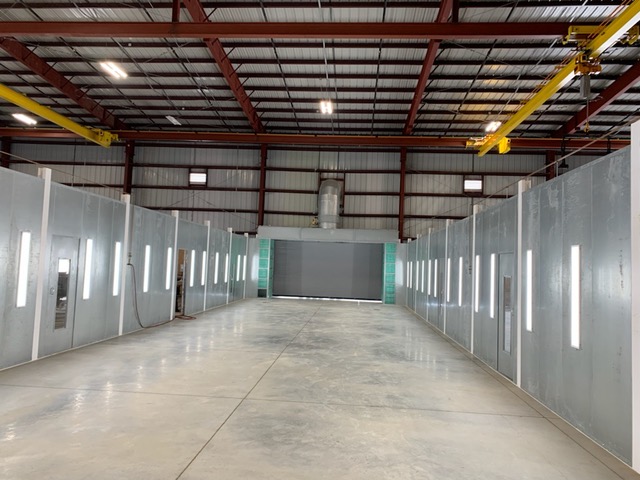 Time lapse video from Palm Harbor Homes of the construction process.
To view the RTT paint booth construction, forward to the 2:50 mark.
Special thanks to CAVCO Industries, Inc. and Palm Harbor Homes in Ft. Worth, Texas for the photography and videos of this paint booth project. 
NOT SURE WHAT YOU NEED?
Download RTT's detailed booth selection and sizing guide to help you find the right booth that fits your needs. If you still can't find what you're looking for give us a call anytime. One of our RTT specialists will be happy to help you out!