ENGINEERED PAINT BOOTHS & FINISHING SOLUTIONS. HISTORY OF EXCELLENCE.
RTT Engineered Solutions has emerged as a market leader in paint booths, powder booths, ovens, washers, AMU's, and other finishing system components for use in the industrial, automotive, truck and large equipment, and woodworking markets. Focusing on a combination of impeccable customer service and product innovations, RTT has earned the respect and admiration of finishing applicators worldwide who rely on the most authoritative source to service their needs.  We offer a full product line of performance-based paint booths that have been built with premium components and are delivered to you with all of the required hardware for quick and easy installation.
BROWSE PRODUCTS
RTT Engineered Solutions Brings Precision and Practical Engineering to Finishing Solutions
Paint Booths for every industry
Our business is more than manufacturing quality products. We have united the most brilliant and gifted engineers from the industry, a creative product innovation team, exceptional customer service experts and strong leaders who remain committed to serving our distribution partners as they grow and their needs expand. RTT has always taken great pride and care in offering a select line of the most energy-efficient, high-quality and environmentally-optimized paint booths, also known as "spray booths", and finishing systems to meet the broadest range of applications. From "floor model" bench paint booths to complete industrial finishing systems, RTT understands that every finishing operation has specific needs and requirements necessary to get the job done right. Over the last 23 years, RTT Engineered Solutions (formerly Col-Met Engineered Finishing Solutions) has provided the industry with high quality, reliable spray booths, powder booths, cure ovens and pre-treatment equipment.
RTT Engineered Solutions provides the highest quality industrial and automotive paint booths in the industry. Our finishing equipment and systems include paint booths, spray booths, powder coating booths, ovens, and more. We offer paint booths that are fitted for painting for small parts to large equipment such as semi-trucks. RTT also offers custom engineered  paint booths to fit your finishing needs.

RTT's high quality products include:
The RTT RP W-Series Filters offer the following benefits:
Manufactured by RTT
Superior Filtration Characteristics
Maximum Holding Capacity
Minimum Face Loading
Compatible With Most Coatings
Less Filter Change Outs
Lower Operating Cost
The quality and workmanship of RTT spray booths allows us to be the only Spray Booth Manufacturer to offer a Five (5) Year Warranty* provided the customer utilizes our RTT high performance RP "W-Series" exhaust filters. These filters have been designed, tested and approved to provide superior paint particle separation while restricting the least amount of air flow in accordance with ASHRAE 52.1.
Paint Booths Manufactured by RTT Solutions
Powder Coating Booths Manufactured by RTT Solutions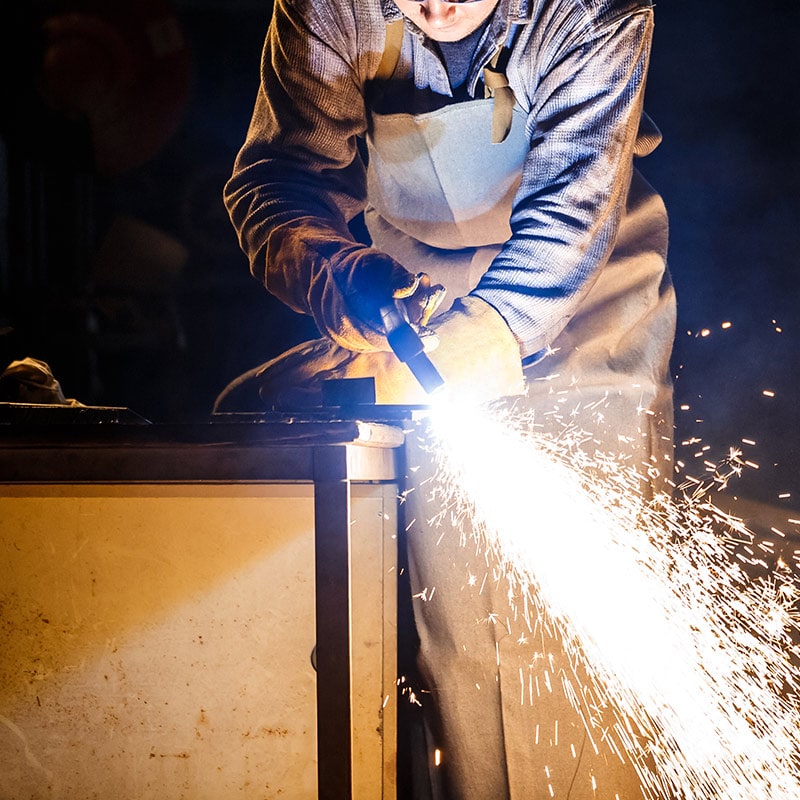 You may call it great customer service. You may call it the best engineered finishing solutions around. We call it RTT integrity.
RTT operates ethically and honestly with strong leadership and strong principles, every single day. It's our way of doing business. We consistently allocate the resources needed for continuous product design and manufacturing improvement to advance our engineering capabilities, to elevate our quality control standards, to ensure the best practices for our employees, and to encourage research and study of our craft.
No single person at RTT has all the answers. It is a collective effort that helps produce the solutions that will perfectly fit our customers' needs. This group-think approach fosters a true team atmosphere among our concept developers, electrical engineers, equipment designers, sales engineers, service representatives and everyone else who works at RTT Engineered Solutions.
What Can We Help With?
Need advice on which paint booth is right for your space or assistance upgrading an existing system?  Contact an RTT support representative today. We're here for you anything you need!