Case Study Featuring Southland Trailer
RTT Engineered solutions is proud to provide the design and manuacturing of batch cure ovens for southland trailer corp. production facility
Facing inefficient use of manpower and increasing production demands, Southland Trailer Corp. came to RTT Engineered Solutions for curing ovens that could solve these issues. Southland Trailer is in Alberta and is the largest manufacturer of light and medium duty industrial trailers in Canada.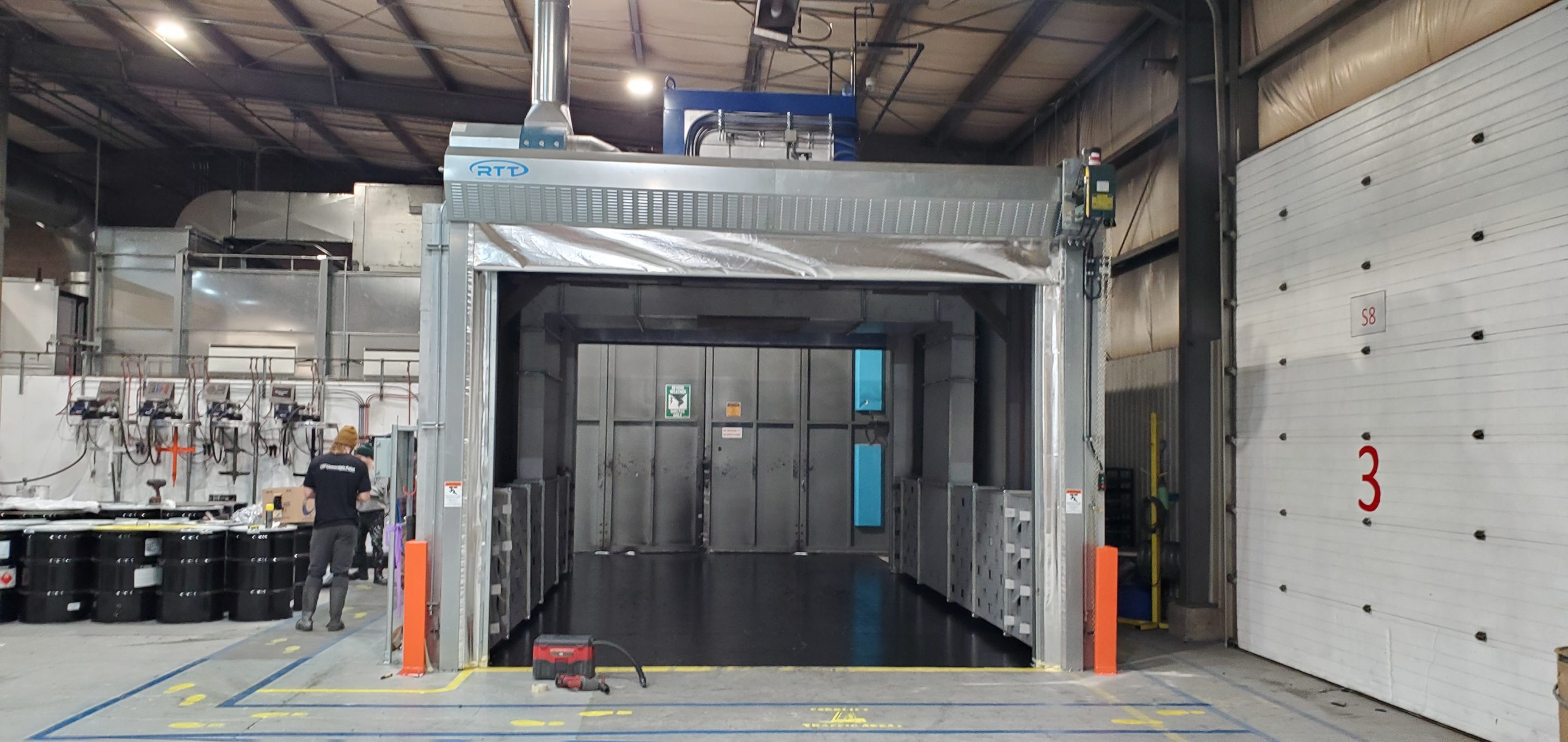 The previously used curing process forced Southland Trailer to rely on the bake cycle of the paint booth to cure the coating. The paint booths could not cure the trailers in the amount of time that would be required to meet the increased production demands. Since more time was required, Southland Trailer added additional personnel and extra shifts to meet demand while still having to add accelerators to the coating and even air drying some products. 
Considering the footprint available for new equipment, the decision was made by Southland Trailer to incorporate two new batch cure ovens. The addition of these ovens would allow for a more streamlined production process, decreasing production time and increasing output. Southland Trailers then began the pursuit of a manufacturer to provide these ovens.
RTT began working with Southland Trailer to design the equipment required to meet their production goals. The RTT sales team explained the capabilities of the equipment as well as why our batch cure ovens are designed to not only accelerate drying time of the coating, but to recover temperatures quickly between batches, adding the possibility of more batches per shift. RTT was awarded the project.
RTT also provided AutoSeal roll Up fabric doors, and SmartTouch controls. When comparing these ovens to the original process, Jason Sailer, Materials and Equipment, says, "Now we are running like clockwork with a 12–15-minute cycle time of trailers going in, coming out and immediately being ready for the next process".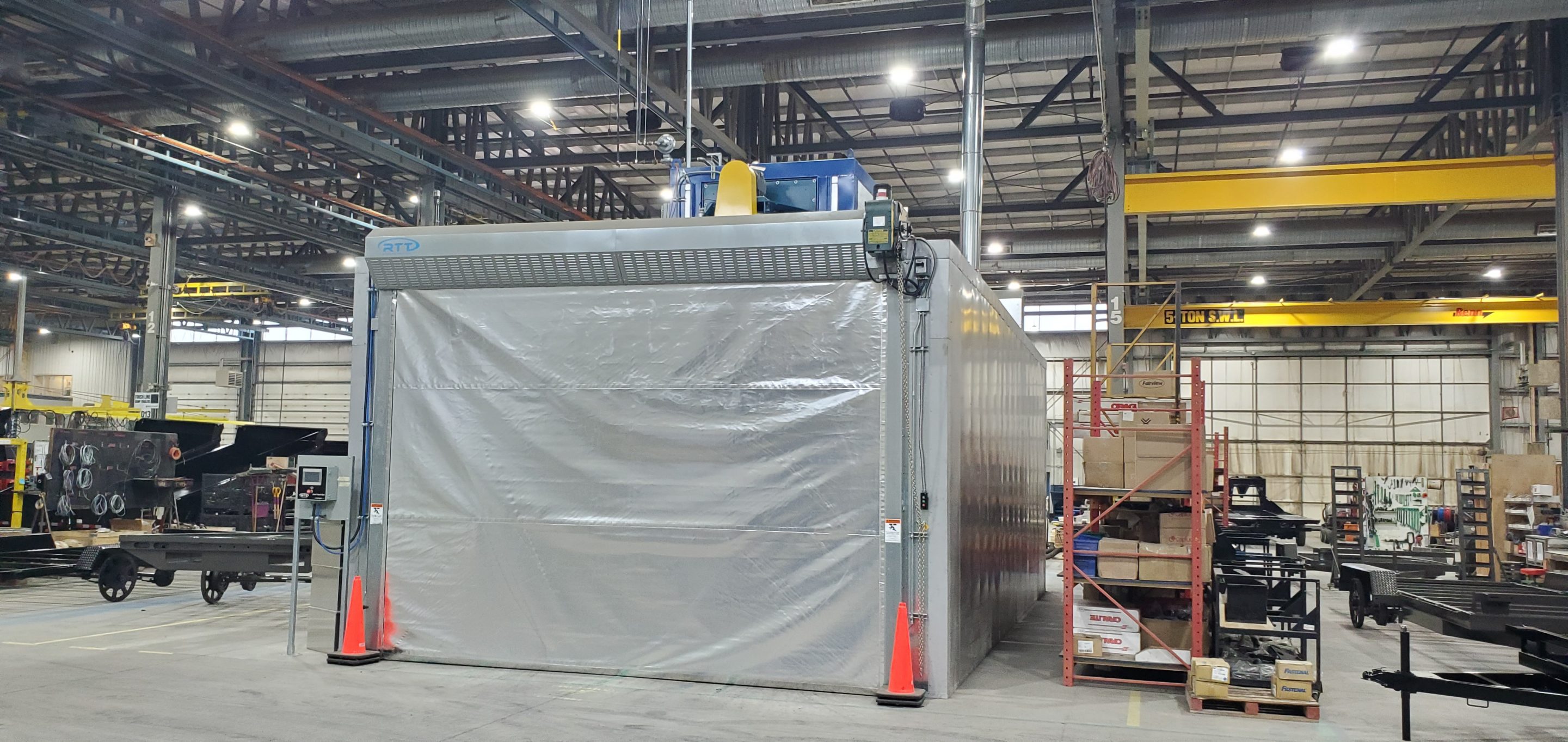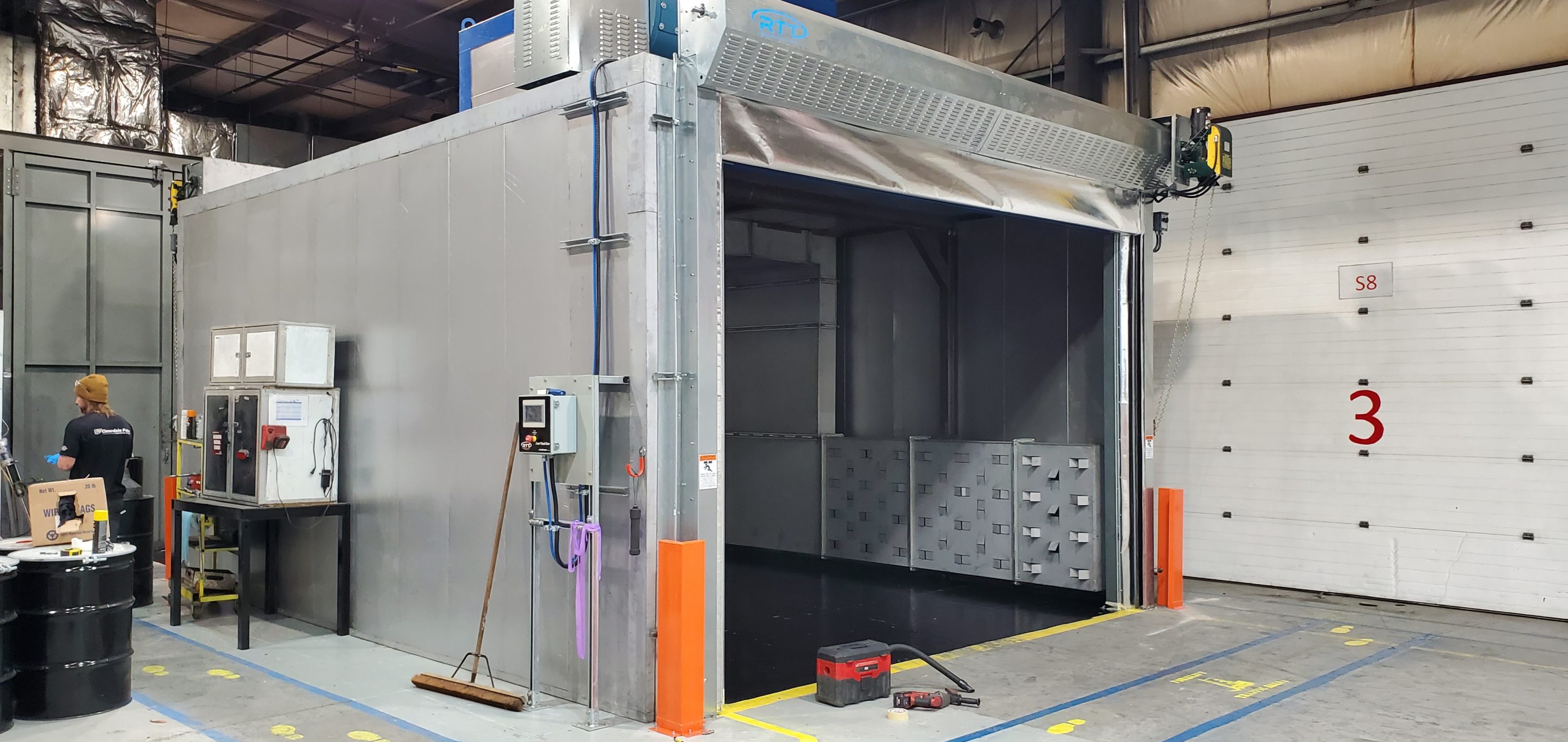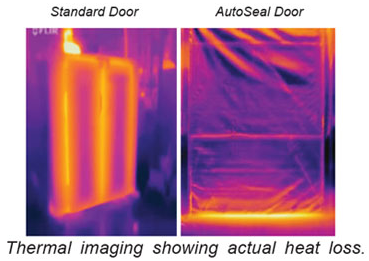 As noted by Trey Peavy, RTT Director of Sales and Marketing, "The AutoSeal fabric roll up door provides a lot of benefits to a batch oven. In addition to the tremendous ability to eliminate heat loss, it can be opened remotely. Almost no space is required in front of the door for door swing, which is very important in layouts where floor space is a major concern". Jason Sailor adds, "We're really impressed with how you can't tell there is anything going on inside the oven from the outside, other than the digital readout showing the temperature."
"In my opinion, the most important thing to consider when buying equipment is a partner that can get the job done. Anyone can sell you something, but RTT had the willingness to make sure it all came together and did exactly what we needed it to do," Jason Sailor.
We look forward to working with Southland Trailer again in the future.
RTT FACTORY TESTS ALL CONTROLS AND BURNER COMPONENTS FOR OUR OVENS, ALLOWING FOR FASTER ON-SITE COMMISSIONING AND RELIABILITY.