Proper Powder Cure Oven Installation
Trey Peavy, Director of Sales and Marketing for RTT Engineered Finishing Solutions, offers insights into considerations that must be taken into account when commissioning a powder cure oven.
#asktheexpert
Q: Is it necessary to have my powder cure oven commissioned by a trained professional?
Absolutely. As an oven manufacturer, we cannot suggest anything more critical. Even though the oven may have been factory tested, the conditions on-site may differ from the factory setting. The functionality and performance of the oven need to be adjusted for the field conditions to ensure the best performance for the oven, as well as best output for the customer.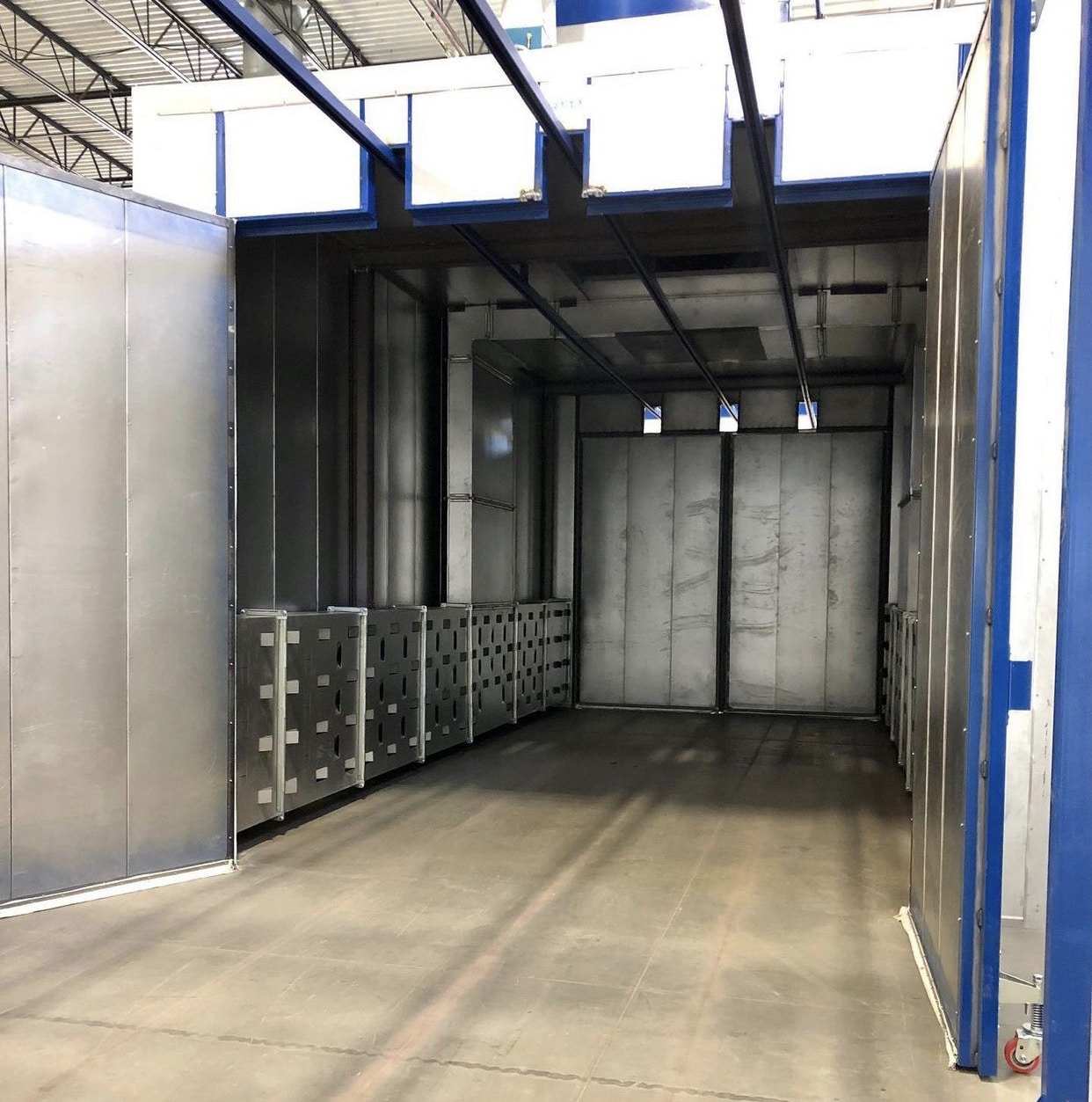 Commissioning of an oven is simple and straightforward. Only a few items require attention, mainly focusing on recirculation ductwork adjustments and burner setup.
Several different ductwork designs are used in powder curing ovens: sidewall, overhead, floor, or a combination of these. Each design has its airflow characteristics and performance used for certain types of part geometries and weights. They all have the requirement to be appropriately adjusted to distribute the airflow into the oven working environment evenly. Improperly adjusted ductwork will cause the oven temperature to vary from top to bottom and end to end. Even possibly cause the burner box to overheat, causing damage to fans and insulated panels.
Blowing powder from the part is also a common occurrence with improperly adjusted ductwork. The airflow velocity becomes too high in an area, and this will cause the cured powder thickness to be less than required. The floating powder will cure inside the recirculation duct or the recirculation fans, causing potential performance issues.
To properly adjust the ductwork system, a temperature and airflow recording device is required, which will display a readout while the oven is operating at curing temperatures. A technician uses the readout for adjustments to ensure the temperature and airflow are balanced. As a result, the part cures evenly during the process.
Burner setup is essential for the overall performance of the oven. An improperly adjusted burner creates harmful emissions, and damage can result in the heater box and recirculation fans. Without a proper air to fuel ratio, the burner will not perform as designed and will not produce the required BTU output. When a burner is not producing the required BTU output, the oven's performance will suffer, and higher curing temperatures may be achieved slowly or may not be achievable at all. A yellow flame, either short or long, is an example of an improperly adjusted burner.
Most creditable oven manufacturers will test and tune the burner before leaving the plant, but this is not a guarantee that the burner will not require more tuning. Changes in altitude, gas pressure and even gas mixtures provided by the utility company will change the air to fuel ratios.
An oven that has not been adequately commissioned can cost the user additional time and money in rework for any under- or over-cured parts, slow batch or process times, and even unnecessary or premature maintenance.
Aside from a yearly burner safety inspection and routine maintenance once appropriately commissioned, the oven should repeatedly operate with no additional adjustments required after the commissioning period.
This article originally appeared on Products Finishing Online. Click here to view the original.
RTT is the industry leader in batch and process ovens as a result of their commitment to exceptional quality and superior performance. With a range of ovens to choose from, each oven features innovative design and craftsmanship to meet a variety of consumer needs from small batch paint booth cure ovens to heavy equipment ovens and beyond. RTT is known for providing top quality solutions at highly competitive pricing.Click here to learn more about RTT Engineered Solutions full line of Batch and Cure Ovens.