Modified DownDraft Paint Booths by RTT Engineered Solutions
With 24 years of experience, RTT's extensive line of products are easy to install, made from the highest quality, performance-based components and can be customized to the space or functionality needs. RTT Engineered Solutions is an industry leader in modified down draft paint booth manufacturing.
What is Modified Downdraft Paint Booth?
RTT's EZ Modified Downdraft paint booths are designed to produce a high-quality finish in an extremely efficient manner. This booth intakes fresh air from the cleaner upper levels of the shop through a filter bank located in the booth ceiling, near the product doors. The filtered air is drawn down through the booth to an exhaust filter system at the opposite end.
Offered in solid back or drive through configurations as well as pressurized, non-pressurized and pre-filtered. The basic modified downdraft paint booth design allows for easy pressurization with the addition of an intake plenum with fan or a heated air make up unit. Booths that are equipped with dedicated air make-up units (AMU's) and can be configured with prep and cure cycle, as required.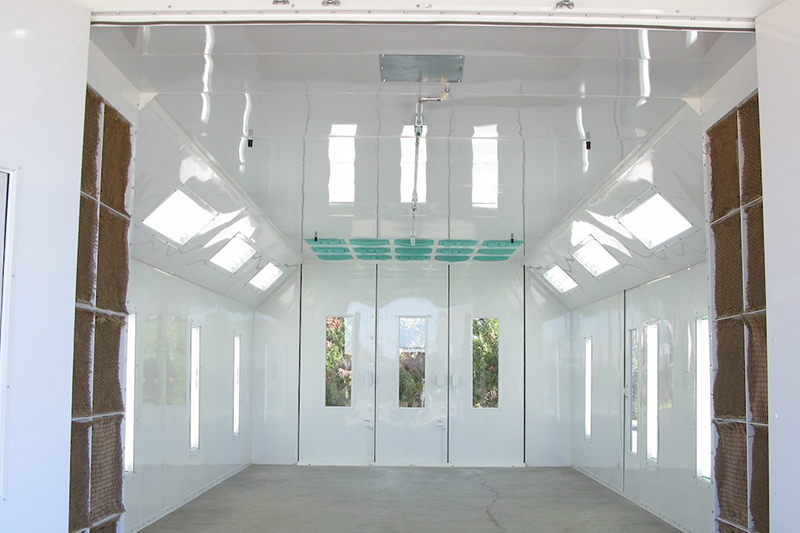 RTT modified downdraft paint booths can be provided with temperature and humidity control as well as air recirculation modes in spray and or cure mode for energy efficiency.
Also known as a large equipment paint booth, the standard and heavy duty modified downdraft paint booth is a cost-effective model used by various industries such as truck, aviation, rail, wind energy, mining and more. It provides a clean, dust and debris-free environment for the application of paint and coatings for large-scale projects. There are several standard sizes pre-engineered for quick shipment, but our team can also engineer custom sizes to fit your needs.
All RTT Booths are constructed from 18-gauge, prime quality galvanized steel and are engineered with corresponding support structure. RTT booths ship with industry leading E-Light LED lighting which provides lower energy usage, exceptionally longer life, truer color rendering, reduced maintenance costs and include a 5-year warranty. RTT booths meet and/or exceed quality performance standards and all applicable OSHA and NFPA regulations.
Modified Downdraft Paint Booth Options and Accessories:
E-LIGHT LED LIGHTS & RETRO KITS
RTT booths ship with industry leading E-Light LED lighting which provides lower energy usage, exceptionally longer life, truer color rendering, reduced maintenance costs and includes a 5-year warranty.
Air Makeup Unit (AMU'S)
An AMU replaces 100% of the exhausted air from the booth enclosure with fresh, filtered, tempered outside air. Available for both indoor and outdoor applications, AMU's can be set up for vertical or horizontal configurations. Multiple discharge locations are available.
Touch Screen & PLC Based Controls
RTT offers touch screen controls for our paint booths, allowing for simple operation of your equipment. There are (3) size options to choose from as well as expandable input and outputs, on screen pressure monitoring, precise system information, built-in hour meters, and ethernet communications.
FilterLoc Zip-To-Lock Filter Management Technology
FilterLoc is the quick and easy way to change out filters by eliminating the need for clips or pins. FilterLoc is designed to be mounted directly to the spray booth eliminating overspray bypass into the exhaust chamber. Once the track is mounted, it only takes seconds to secure the filter in place eliminating the need to overlap filters, saving money.
RP Arrestor W-Series Exhaust Filtration
The RP W-Series high efficiency line of filtration products is made of slit and expanded paper with a white outer layer. They are engineered for depth loading, extended life and holding capacity. The polyester back layer increases efficiency when used in applications with finely atomized particles. Because of the increased efficiency of this filter, RTT offers an industry leading 5- year warranty when these filters are used.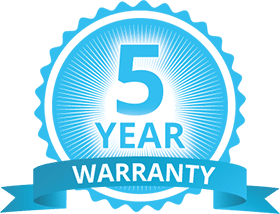 Why RTT?
RTT Engineered Solutions manufactures spray booths for a variety of applications including Industrial Spray Booths, Large Equipment Spray Booths and Automotive Spray Booths. Our short lead times mean you can get up and running with your new RTT spray booth quickly. We provide full transparency with pricing quotes and can work within numerous budget constraints. Not sure what you need? Give us a call and one of our representatives can walk you through the right spray booth application for your industry or click here to send us an email.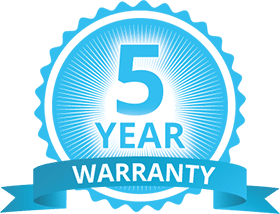 RTT's customer service is unmatched
RTT's customer service is unmatched in the spray booth industry, and we are the ONLY spray booth manufacturer to offer a 5-year warranty on our spray booths, when used with our RTT high performance RP W-Series exhaust filters. These filters have been designed, tested and approved to provide superior paint particle separation while restricting the least amount of air flow in accordance with ASHRAE 52.1. The RTT RP W-Series filters available in both pad and roll form have been designed to perform well in a wide variety of applications.