External Modified Downdraft Paint Booth – Design Challenge #2
 Design challenge:
The customer, Lindseyca based out of Houston, TX, required an outdoor style modified downdraft paint booth to match the existing buildings. The structure had to be capable of withstanding 139+ mph coast-line winds. The customer did not have floor space inside their building to accommodate the spray booth, so they had to extend.
RTT Solution:
Custom 23'w x 20'h x 65'd Pressurized, external Modified Downdraft paint Booth with a Cure Mode
We incorporated our modified down draft paint booth structure with the building structure and created a booth environment in an external building. This Modified Downdraft paint booth featured exceptional lighting and a dual access control room on the side of the booth. The booth's exterior was color matched to blend with the existing buildings and the customer upgraded to a roll-up door to match the existing doors. It was engineered to withstand coastline winds (class D) of 139+mph and up to a 38 lbs per square foot snow load. No matter where you are located, we can engineer your project or outdoor booth to meet your specifications.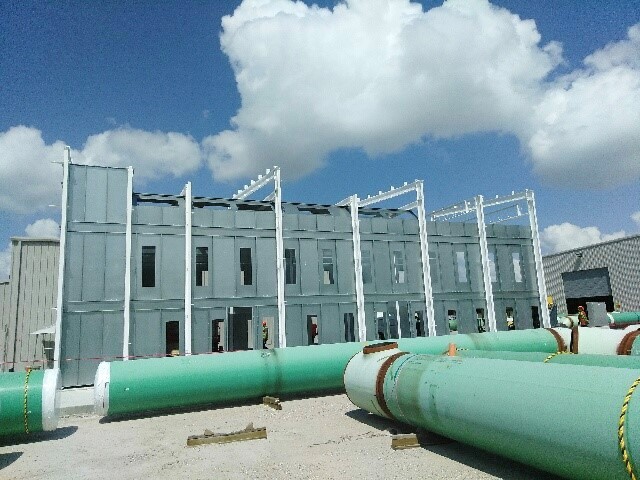 Why is a spray booth required?
A spray booth is needed to confine and evacuate atomized particulate and vapors within a restricted environment.
Prevent overspray and volatiles from migrating and causing unsafe conditions or contamination outside of the designated spray area
Provide a clean environment in which to paint and minimize contamination in the coated product
Prevents a combustible combination of flammable vapors and air
Required by OSHA and NFPA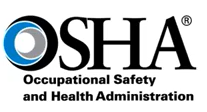 A spray booth consists of:
A work area/compartment where spraying takes place
An exhaust chamber with filter media for collecting particulate
An exhaust fan and motor ducted to the exterior of the building
A spray booth can be open face, enclosed, or pressurized
Spray booths are typically designed by the direction of the airflow.
Crossdraft booths intake air through filters in the product doors. The clean, filtered air is drawn through the booth and exhausted through a filter system at the opposite end.
Downdraft booths take in fresh air from the cleaner upper levels of the shop through a filtered booth ceiling. The filtered air is drawn down and away from the product into the filtered exhaust pit located in the floor.
Side Downdraft booths intake air from the cleaner upper levels of the shop through a filtered booth ceiling. The filtered air is drawn down and away from the product through exhaust filters at the floor level, along both sides.
Modified Downdraft booths intake fresh air from the cleaner upper levels of the shop through a filter bank located in the booth ceiling, near the product doors. The filtered air is drawn down through the booth to an exhaust filter system at the opposite end.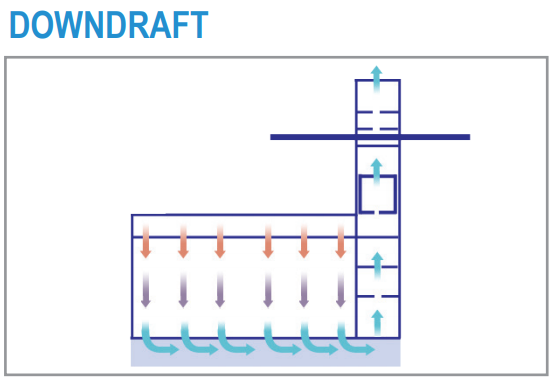 Some quick highlights that we use to design our spray booths that are determined by OSHA and NFPA:
Shall not be less than 100 linear feet per minute
Electrostatic spraying may not be conducted at not less than 60 linear feet per minute
The required airflow velocities range from 50-250 linear foot per minute (FPM) into the openings of a spray booth
Dilute solvent vapor to at least 25 percent of the lower explosive limit
The concentration of the vapors and mists in the exhaust stream of the ventilation system shall not exceed 25 percent of the lower flammable limit
RTT Standard Designs:
We offer a wide range of standard booths that are pre-engineered, or "-S" booths. These booths have been drawn, detailed, the established customer packet has been set, and can typically be delivered within 10 days of ordering.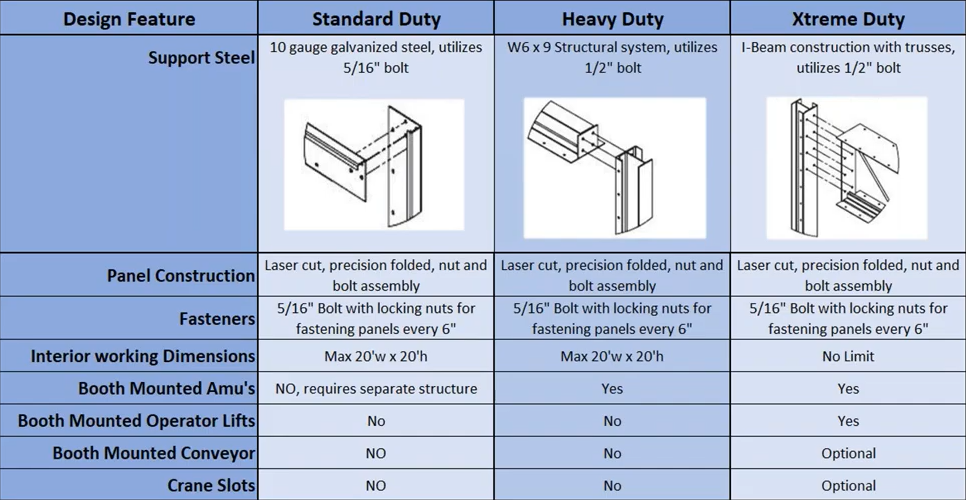 Ready for a quote
Have questions or need help in choosing the right custom RTT booth for your needs? Reach out and we will be happy to assist you.
For more information or assistance in specifying your RTT boothdesign, please contact your local RTT Distributor or contact us direct via email at sales@rttsolutions.com or via phone 888-452-6684.